About CakePic.com.
Sarah Perkins is a self-taught cake decorator, beginning with oldest child's first birthday cake thirteen years ago. As a mother of five with a large extended family Sarah has had no shortage of opportunities to perfect her hobby. Her cakes have come a long way from the bat and ball cakes made for her son's first birthday party.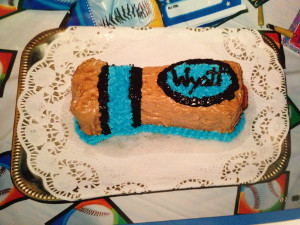 At least this was the "smash cake"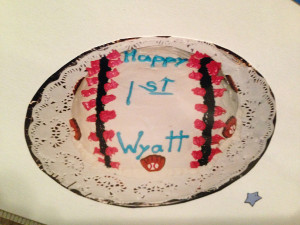 A baseball (really?)
With each cake she created, Sarah would have to scour the internet for cake ideas. This was frustrating most of the time, because there really was no single site she could rely on that would consistently provide her with pictures of cakes that she could use as a template for her own creations. With each cake she baked, friends and family urged Sarah to showcase her creation on the internet for others to enjoy as well. What started as a hobby, providing photos of themed cakes on a budget, has evolved into CakePic.

All that's needed to bring this site to its full potential is your input. YOU can play a huge part in the growth of CakePic by sending your cake photos to help create a one stop location for ideas for all types of cakes at all skill levels. Enjoy searching for your next cake idea, and get busy baking. Don't forget to send us your pics!